Live Roulette
Play online Roulette live with real dealers
If you can't make it to the brick and mortar casino, what could be a better idea than to bring the casino to you? Live casino action is at your fingertips when you play with an on-camera dealer. Live roulette played online is played just like the automated version; you select the chip denomination that you wish and click on the table layout where you wish to place your chips. Once the dealer signals that no more bets can be placed, you wait for the ball to stop rolling on the dealer's end. Unlike virtual roulette, you are watching an actual ball and wheel.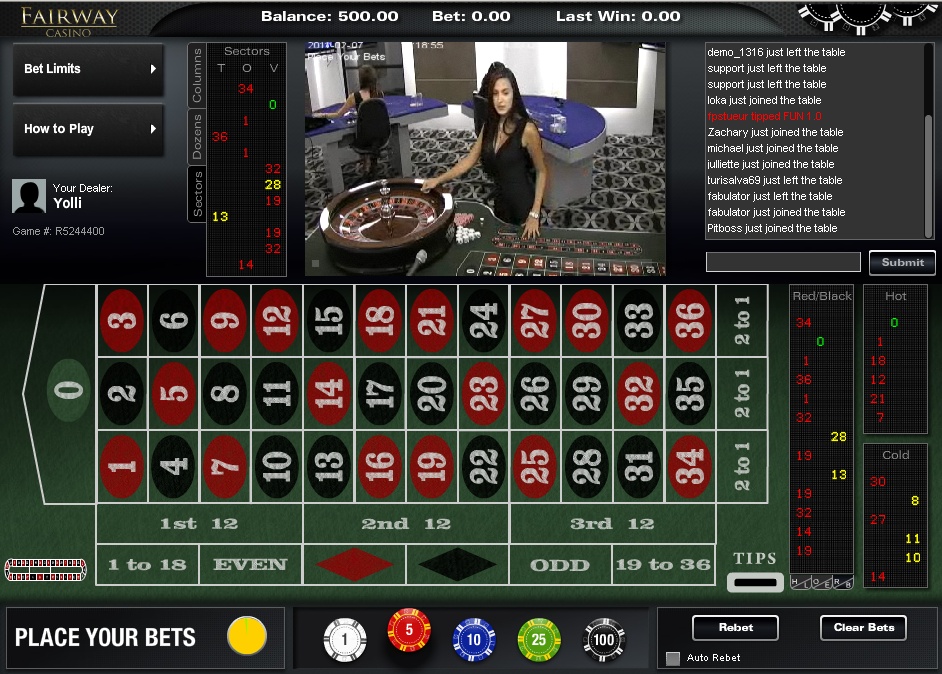 Online casino gaming has evolved by leaps and bounds over the years. But the automated games that most online casinos feature can leave room for doubt. How do you know that you are getting a fair game? Roulette is a game that relies on randomness. Having a live roulette croupier ensures that the element of chance is present. Whether you are playing European or American roulette, you can find a live roulette wheel that will provide you with the action you desire.
How does a live roulette wheel benefit you? Well, for serious casino enthusiasts a live roulette game is the closest thing that you can get to the real thing. Think of it as a live casino in the comfort of your own home. A live roulette wheel will be a slower paced game than an automated game, but the fun that comes with a live experience cannot be replaced. The anticipation that comes with watching a live ball roll around the roulette wheel cannot be matched in any other casino game, and certainly cannot be equaled by a computer animation.
Roulette strategy is misleadingly simple. With so many different options on the board, you would think that a complex approach would be best, but the secret to being successful can be summed up in two thoughts: be consistent and quit while you're ahead. Because the odds favor the casino so greatly, it is impossible to be a regular long-term winner at roulette, but if you stick to a single method, you will be a winner occasionally. Roulette also has a large variance, so some days you will win big and some days you will lose big. The secret is to set a limit so that your losses do not get out of hand and when you do hit it big, you are able to walk away from the table with your profits intact.